One of the world´s most exclusive golf courses with chateau is ready to open its doors to a companies by becoming possibly the first "Corporate golf only" venue for economical and social events.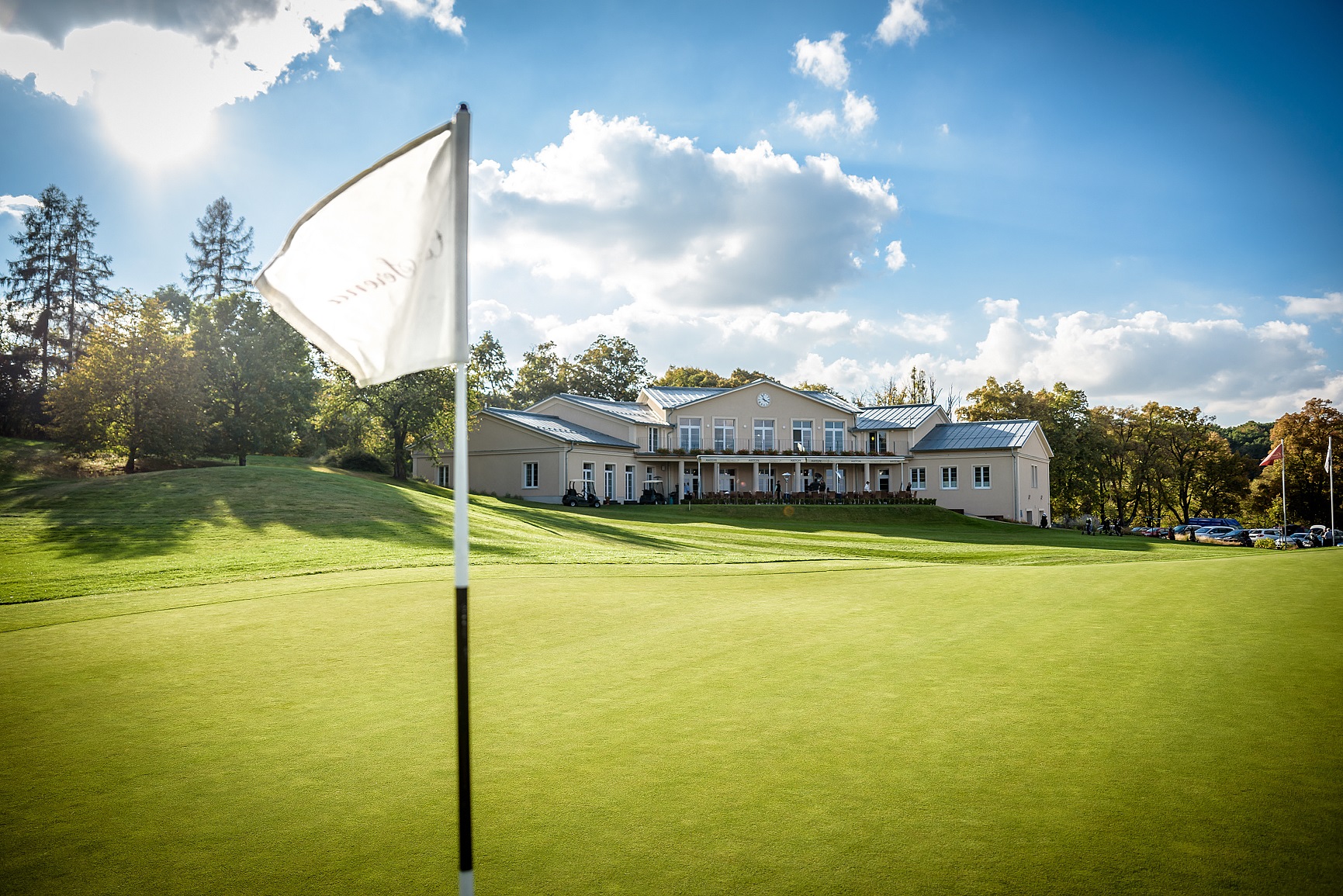 Casa Serena, deeply in the unspoilt Czech countryside, has previously been accessible "by invitation only", but is now ready to open its doors to a limited number of prominent Czech and international companies that want to take advantage of exclusive amenities and golf course for its exceptional golf tournaments and special corporate events.
Casa Serena Golf Course is considered one of the best in the Czech Republic and to change access policies from the purely private "corporate" course occurs primarily in response to strong demand among the golfing public who wants to experience the joy of golf on one of the most remote private golf courses in the world, which is confirmed by experienced architect of this golf course, Robin Hiseman, golf architect from well known company European Golf Design.
Exclusivity and uniqueness of every corporate tournament at Casa Serena is illustrated by the fact, that throughout corporate event, a championship golf course, including the facilities, is devoted only to the client and his guests. No other company or individual golf players do these days in the clubhouse or on the field or practice area access. The entire Casa Serena is reserved for the day, and connected to your corporate identity becomes your private business tool.
This can certainly confirm the company as T-Mobile, M2C, FOXCONN and others, who have already experienced their corporate day at the local course in organizing the event. Reactions of their clients was immediate and always very positive.
All this is new for the season 2014 in connection with significant modifications of the Clubhouse facilities and its surroundings, which will correspond to the highest quality standards and each player invited here to the Casa Serena Golf Resort (more closely explained in the Casa Serena Access Program "Casual Rounds"), has the opportunity to experience our "All inclusive service", which embrace usage of the golf course and practice areas, as well as services such as the free all-day catering for invited players or gift in the form of "Birdie Card" to maximize enjoyment of the day spent in this exceptional site!
To the golf course is also connected the magnificent Chateau Roztěž, which only illustrates the background and exclusivity of this place, that can also provide additional space to prepare special event for corporate clients and their most important guests. Chateau Roztěž also has 12 luxury double suites to use for your most honored guests! Use of the chateau environment is limited and this use should always be based on individual requirements of the client.
To learn more about Corporate Access Program, download your version below: